JBL Flip 5 Portable Waterproof Wireless Bluetooth Speaker, Red
In Stock

Brand: JBL
Product Code:

JBL-FLIP5-RD / B07QJXN6G3

Product viewed:

1690

Including VAT
JBL FLIP5
Sounds Better Than Ever
Feel your music. Flip 5's all new racetrack-shaped driver delivers high output. Enjoy booming bass in a compact package
JBL FLIP5
Bring the Party Anywhere
Don't sweat the small stuff like charging your battery. Flip 5 gives you more than 12 hours of playtime. Keep the music going longer and louder with JBL's signature sound
JBL FLIP5
Make a Splash with IPX7 Waterproof Design
Bring your speakers anywhere. Pool party? Perfect. Sudden cloudburst? Covered. Bash on the beach? Flip 5 is IPX7 waterproof up to three-feet deep for fearless outdoor entertainment
Specifications:
Brand

JBL

Model

Flip 5

Color

Red

Device Type

Wireless Bluetooth Speaker

General Specifications

Maximum music playing time (hrs): 12

Output power (W): 20W RMS

Battery

Battery capacity (mAh): 4,800

Charging time (hrs): 2.5

Features

Auto-power off: Yes

Bluetooth: Yes

Waterproof: Yes


JBL Party Boost: Yes

Warranty: Yes

Bluetooth version

4.2

Dimensions (cm)

18.1 x 6.9 x 7.4

Weight (kgs)

0.54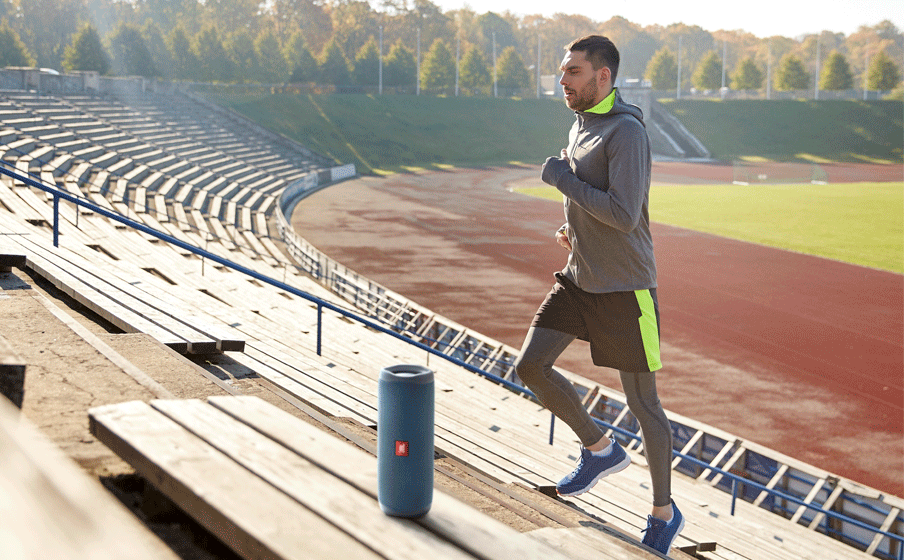 Sounds better than ever
Feel your music. Flip 5's all-new racetrack-shaped driver delivers high output. Enjoy booming bass in a compact package.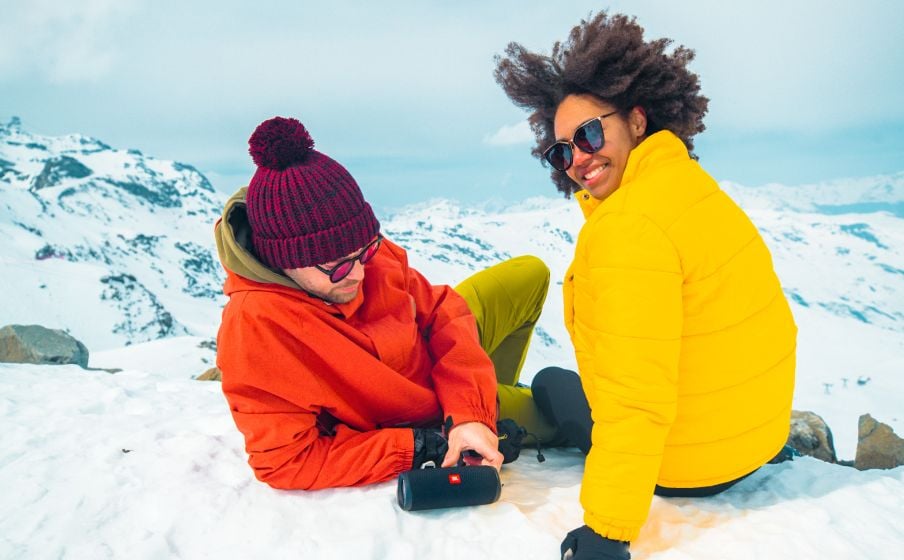 Up to 12 Hours of Playtime
Don't sweat the small stuff like charging your battery. Flip 5 gives you up to 12 hours of playtime. Keep the music going longer and louder with JBL's signature sound.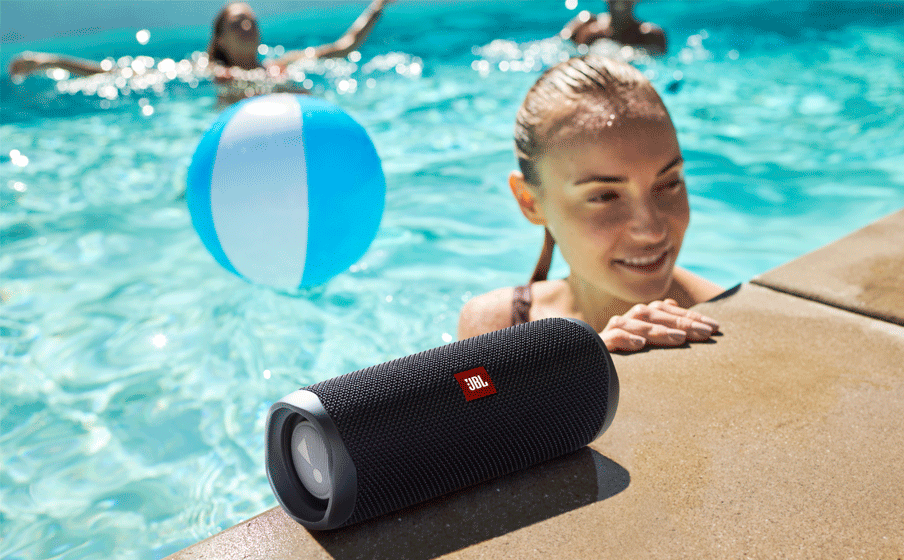 Make a splash with IPX7 waterproof design
Bring your speakers anywhere. Pool party? Perfect. Sudden cloudburst? Covered. Bash on the beach? Flip 5 is IPX7 waterproof up to three-feet deep for fearless outdoor entertainment.